FHA Loans Could Face "Tidal Wave of Defaults"
By Trey Garrison | Housing Wire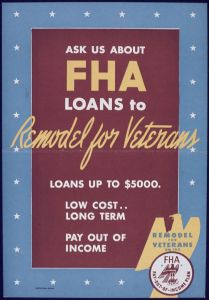 The National Mortgage Risk Index for Agency purchase loans rose in November to 11.69%, up from the average of 11.29% for the prior three months, according to the American Enterprise Institute's International Center on Housing Risk.
The risk indices for Fannie Mae, Freddie Mac, the FHA, and the VA all hit series highs in November.
"The increase in risk for all the major government agencies over the past two years is cause for concern," said Stephen Oliner, co-director of AEI's center. "This is especially true for FHA loans, which would experience a tidal wave of defaults if we have another severe financial crisis."
The November results are based on 208,000 home purchase loans, nearly the universe of such loans with a government guarantee. With the addition of these loans, the total number of loans that have been risk rated in the NMRI since November 2012 moved above 5 million.