21-count Complaint against MERSCORP Holdings, Inc.
By Dave Krieger
LOS ANGELES — In a timely counterpunch, the Robinson's new counsel has launched a 21-count Complaint against MERSCORP Holdings, Inc. and MERS, accusing it of concealing its trademark name from Daniel and Darla Robinson in violation of the Lanham Act.   The "Act" is supposed to allow consumers to buy products and services in confidence, but the way this author sees it … how can you buy from someone you don't know is present at the closing table?   You can read the Complaint (with attached exhibits) in .pdf format below.  It was filed Friday, October 24, 2014 and we are awaiting on the case number.  If I get it before you do, I'll post it so you can track the case!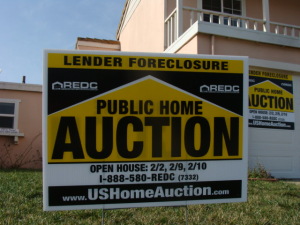 The Robinsons finally decided they'd had enough of their former federal counsel Susan Murphy, who was relieved of her duties and replaced with Long Beach trial attorney J. Owen Murrin.   Discovery is pending in the case.  There is an April 7, 2015 trial date set in the U. S. District Court in Los Angeles before Hon. Philip Gutierrez, who wrote the Cervantes v. Countrywide opinion.  Hopefully, this Complaint will give you a few new ideas.
The Robinson's Complaint was filed against Nationstar Mortgage LLC, who has failed to communicate with them, in addition to MERS and MERSCORP in retaliation for their attempts to get a federal judge to vacate their quiet title action and expungement in State Court.
No need to explain any of this further.   The Complaint says what it says.  Food for thought … the inside scoop!