Tetanus Vaccines Found Spiked with Sterilization Chemical to Carry Out Race-based Genocide Against Africans
By Mike Adams | NaturalNews
Tetanus vaccines given to millions of young women in Kenya have been confirmed by laboratories to contain a sterilization chemical that causes miscarriages, reports the Kenya Catholic Doctors Association, a pro-vaccine organization.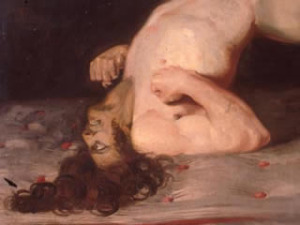 A whopping 2.3 million young girls and women are in the process of being given the vaccine, pushed by UNICEF and the World Health Organization.
"We sent six samples from around Kenya to laboratories in South Africa. They tested positive for the HCG antigen," Dr. Muhame Ngare of the Mercy Medical Centre in Nairobi told LifeSiteNews. "They were all laced with HCG."
Chemical causes a woman's body to destroy its own fetus with vaccine-induced antibodies
HCG is a chemical developed by the World Health Organization for sterilization purposes. When injected into the body of a young woman, it causes a pregnancy to be destroyed by the body's own antibody response to the HCG, resulting in a spontaneous abortion. Its effectiveness lasts for years, causing abortions in women up to three years after the injections.
Dr. Ngare explained "…this WHO campaign is not about eradicating neonatal tetanus but a well-coordinated forceful population control mass sterilization exercise using a proven fertility regulating vaccine."
The Kenyan government, of course, insists the vaccine is perfectly safe. Dr. Tabu of Kenya's Health Ministry even told the media that because some young women are still having babies, the vaccine therefore must not contain any sterilization agent. However, this claim belies the fact that HCG doesn't work 100% of the time. It only sterilizes the majority of those injected with it, not all of them.