Rebekah Roth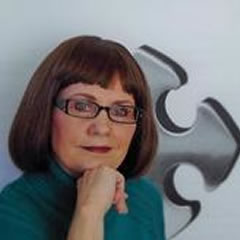 I enjoyed a nearly thirty year airline career working as both a flight attendant and an international purser. I was trained as an emergency medical technician and served as a volunteer firefighter.
My expertise and training as a flight attendant allowed me to research the events of September 11, 2001, with an insider's knowledge that eventually lead me to discover details and answers to some of the most haunting questions surrounding that infamous day in our history.
I enjoyed a very exciting life both in the air and on the ground and because of that, was encouraged by co-workers to write a book. As I began to do that, I discovered that ten of the accused 9/11 hijackers were still alive. Several of them were also airline employees employed with Saudi Arabia Airlines and that they had had their identifications stolen years prior to 9/11. At least four of the accused hijackers threatened to sue the U.S. Government and the FBI if they did not stop using their names and identities. That discovery, along with the refusal by the U.S. government to discontinue their false accusations; ignited my curiosity.
After thousands hours of research, using official government documents, print and video media from 9/11, and several books; I discovered that there were also at least two women involved in the 9/11 event. Using my personal knowledge of in-flight procedures, FAA hijacking protocols, the state of Massachusetts and cell phone technology, I discovered yet to be exposed details concerning the planes, the passengers and the perpetrators which are woven into Methodical Illusion.
This book is the result of my extensive research. It is based on real life events. It is written as a novel to protect me and my family from the repercussions that inevitably occur when you get too close to the truth. I am now considered by many to be a foremost expert on the events of September 11, 2001.
Website: http://www.methodicalillusion.com/
Twitter: http://www.twitter.com/methodicalillus
Facebook: https://www.facebook.com/profile.php?id=100005087867684
Book: Methodical Illusion
Methodical Illusion
I returned home on a flight from Rome where I was the purser for a major airline not many hours before the news of 9/11 hit. I had been a flight attendant for 28 years at the time and awoke to see a plane fly into the south tower of the World Trade Center. I may have been groggy, jet lagged and generally out of sorts, but I knew from training and experience that airplanes do not fly through buildings. Over the next 72 hours I remained glued to the television watching and listening in disbelief at what I saw and heard.
Every flight attendant knew in 2001 that cell phones did not work at altitude. Flight attendants attempting to report that their plane was being hijacked would never call reservations or operations. That would be like calling Hertz to get your car repaired. Things were not adding up for me and worst of all none of the hijacking protocols that are drilled into every pilot and flight attendant every year during reoccurring training had been followed. I knew something was not right, but it was too painful to explore and I found comfort in simply not knowing. I left the airline shortly after 9/11 and pursued other opportunities, yet I always knew that someday when I could balance the inconsistencies with the pain they engendered I would get to the bottom of what really happened that day.
When the time was right I began to look at the occurrences of that fateful day from my perspective as a career flight attendant. I studied, dug, researched and questioned every aspect and angle of the events as they had been reported and what I found was so horrific I literally became ill. As the pieces began to fit together I decided to incorporate them into a novel allowing for plausible deniability to protect me and yet at the same time allowing me to expose the horrendous truth that must now be shared. ~ Rebekah Roth