Mike L. Sparks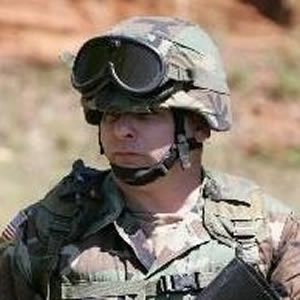 Mike Sparks is a former Infantry NCO and 1LT officer; he is the Director of the 1st Tactical Studies Group (Airborne), a non-profit think-tank and action group for military excellence.
He has a Bachelor of Science degree in History Education from Liberty University (in residence).
He is the author of James Bond is Real: The Untold Story of the Political-Military Threats Ian Fleming Warned Us About.
About The 1st Tactical Studies Group
The 1st Tactical Studies Group (Airborne)'s Combat Reform Group (CRG) is composed of exceptionally dedicated military professionals, expert specialized aircraft and ground vehicle designers and highly motivated civilians committed to National Defense. Our commitment is to perform objective in-depth and detailed examinations of U.S. and Allied Military Operations and Doctrine for the purpose of improving both current and future operations as well as doctrine.
Show page: https://redpillreports.com/shows/show-info-1-06-2015-news-guest-mike-sparks/
Website: http://combatreform.org
Book Website: James Bond is for Real http://jamesbondisforreal.com
LinkedIn: http://linkedin.com/pub/mike-sparks/20/486/a62/
Facebook: http://facebook.com/profile.php?id=100001332995266
http://facebook.com/pages/1st-Tactical-Studies-Group-Airborne/137407686283499
Video: http://youtube.com/user/dynmicpara2
Powerpoint: http://slideshare.com/1st_TSG_Airborne
Amazon: http://amazon.com/gp/product/1257844903
Amazon Review
This is a great book and a "must read" for all James Bond fans, as well as anyone with an interest in the financial and political affairs of our modern world. The background information on Ian Fleming is absolutely amazing—this is not the story you may have read before about Fleming. Mike Sparks, a veteran with intel contacts, has opened up the secret world of spy craft from the 1950s and 1960s which Fleming was deeply involved with and brought it into the 21st Century, tying together the world of Fleming with our present day situation. Sparks touches on such diverse, but related topics as the death of FDR, the fate of Hitler and Bormann after WWII, the Kennedy assassination (Fleming was a friend of the President!), Marilyn Monroe, the Man from U.N.C.L.E. TV series, Christopher Lee, the Rothschild financial empire, the secret space program, and much more. This 655 page book is absolutely loaded with mind-blowing info that you are not going to find anywhere else in any single book! One of my all-time favorite books.