Cynthia Marie Brewer –
I am the lady that was unwittingly used in the International Human Genome Project (HGP) in 1997. The truth behind this project was disguised by the "Scientific reporting" skills of the media as Dolly the Sheep. That was not a sheep. It was a chimera and I was used as the host to grow it in.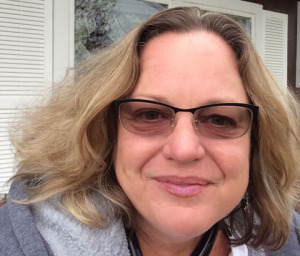 In this particular turn of events the financing came into fruition in 1997, under the second biotechnology patent in the USA; US Patent 4,237,224 granted to Norman Stanley Cohen and Herbert Boyer and the patent managed by Stanford Law School on Dec. 2, 1980 entitled, "Process for producing biologically functional molecular chimeras. Which included technologies for cloning and recumbent DNA and the DNA sequencing beginning Genentech and the DNA Blood Bank that backs world currency.
This is the largest case in documented human history and involves all known sciences and technologies on multiple interweaved dimensions and the morphing therefrom. It is extremely hard to express in a brief 2 dimensional explanation as attempted herein, but some of the following links may help understanding and comprehension.
Supporting sites:
These sites will give you the factual information resulting from
Wikipedia will link you into multiple different directions that could take one person many lifetimes to analyze. http://en.wikipedia.org/wiki/BRE_(gene)
This is the Wikipedia link that discusses the DNA sequencing. My blood was used for the original patent for the DNA sequencing that the International Standards Organization (ISO) used to patent our DNA and thus claims of ownership of our flesh and blood were made. http://en.wikipedia.org/wiki/B_recognition_element
This link will take you to multiple different vendors of my flesh and blood. It is possible to buy clones here and you can purchase them under every possible and conceivable scenario of disease and stress known. http://www.genecards.org/cgi-bin/carddisp.pl?gene=BRE
This link takes you directly to the National Center for Biotechnology Information controlled by the National Institute of Health (NIH). This is where scientists such as the Center for Disease Control (CDC) goes to select the "Candidates", "hosts", "specimens", "Targeted Populations" and "Individuals" used for biotechnology experimentations, inter alia. Here you have an example of my specific information. It is located under taxonomy ID 9606. I believe the clones are under HUMAN_5001. You will vend multiple vendors of BRE cell, gene and clone lines here. The Director of NIH is Francis Collins who was a very significant participant in HGP. This is the blood Bank that backs world currency. http://www.ncbi.nlm.nih.gov/taxonomy/?term=9606
Here is more documentation:
• http://www.google.it/patents/US4237224
More definitive information:
• http://www.jstor.org/discover/10.2307/3080733?uid=3739856&uid=2&uid=4&uid=3739256&sid=21101628595903
• http://www.archive.org/stream/dnaresearchucsf00boyerich#page/n0/mode/1up
• http://www.iphandbook.org/handbook/ch17/p22/
• http://www.patentgenius.com/patent/4237224.html
• http://www.patentbuddy.com/Patent/4237224
And the US patent office won't fess up to it anymore; and display this instead:
• http://www.uspto.gov/web/offices/pac/dapp/opla/patentpool.pdf
And for more information and verbal explanations, go to the following links:
• For a general overview with Eva Moore on Eva-lution radio:
o https://www.youtube.com/watch?v=_zbhZvaCrEA&list=UU4qEAWgw_TY9ITV9gsjbPeg&index=31
o http://www.wolfspiritradio.com/audio-archive/Eva_Moore/2013/2013-01-06_EL_guests_CyndiMarieBrewer_and_AndrewBartzis.mp3
o http://americankabuki.blogspot.com/2013/01/the-woman-they-couldnt-kill.html
For information on the social and economic policies that rewards cannibalism and sin, see the supporting documents and instruments in regards to H.R.3474 – Riegle Community Development and Regulatory Improvement Act of 1994, which amends all acts and laws under the sun for sinister and clandestine purposes. Please notice that this is only one out of many documents called HR 3474. This is the codification of all laws under the New World Order (NOW).
• Follow along with the below audios using this link: The link times out, so you must type in: H.R. 3474 (103rd): Riegle Community Development and Regulatory Improvement Act of 1994. There will be much confusion here. For one, "Targeted Populations" will receive an amended version so you must check with the audio to see if yours is the same that is discussed or not.
More research can be done here. These link times out, so more searching may be required. At the Library of Congress:
• http://thomas.loc.gov/cgi-bin/bdquery/z?d103:HR03474:@@@J
• http://thomas.loc.gov/cgi-bin/query/z?c103:H.R.3474:
Just a few days before the first surgery, where they removed the chimera, inter alia, executive order 13037 issued making all humanity 'human capital' combined with misappropriating the beneficial interests:
• http://www.gpo.gov/fdsys/pkg/FR-1997-03-06/pdf/97-5728.pdf
This page "went viral":
• http://whyiswaldo.tumblr.com/
Three of the millions of corporations that resulted that are not biotech or military; they are "community development" companies:
• http://www.bre.co.uk/
• http://www.cbre.com/EN/Pages/Home.aspx
• http://brebank.pl/en/
Keep going on the links to see associate bills. They will lead you to the codification of all the evil, wicked and treacherous acts around the world, including: the use of human blood banks as the asset to back world currency, the codification of what is called the banking frauds, the annihilation of the planet and resources, GMO foods, chem-trails, microchips, energy issues, housing issues, genocide, torture, human trafficking, weapons of mass destruction, and the wholly privatization of government.
Listen at Wolf Spirit Radio for more and information on how this came to be we discuss HR 3474 and more on wolfspritradio.com with host Michael McCracken.
• http://www.wolfspiritradio.com/audio-archive/Michael_McCraken/2013/2013-01-17_TTEOE_AndrewBartiz_CyndiBrewer_and_SteveTravesty_Topic_HR3474.mp3
Also, listen to Wolf Spirit Radio with Michael McCracken and others:
• http://www.wolfspiritradio.com/audio-archive/Michael_McCraken/2012/
• http://www.wolfspiritradio.com/audio-archive/Buffalo_Talk/2013/
• http://www.wolfspiritradio.com/audio-archive/00_WSR_Special_Broadcast/2013/2013-01-31_TTEOE_CindiBrewer_DaleBendum_JAG_and_Jade_Topic_Vile_Government.mp3
• http://www.wolfspiritradio.com/audio-archive/00_WSR_Special_Broadcast/2013/2013-01-25_SB_WSR_CindyB_MichaelM_AndrewB_SteveT_Topics_many-varied.mp3
This gets into who "They" are:
• http://www.wolfspiritradio.com/audio-archive/Michael_McCraken/2013/2013-01-25_SB_WSR_CindyB_MichaelM_AndrewB_SteveT_Topics_many-varied.mp3
Check out CREO HARMONY and this link:
• http://creoharmony.blogspot.com/2013/01/cynthia-marie-brewer-human-genome.html
• http://creoharmony.blogspot.com/p/httpwww.html
• http://creoharmony.blogspot.ca/
You may wish to know about "Synthia" the ""first synthetic life form".  Synthia was made by Craig Venter, who played a hug3e roll in the Human Genome Project, named using probable deniability for "synthetic, but also phonetically using my first name.
• http://en.wikipedia.org/wiki/Mycoplasma_laboratorium
Synthia was released in the Gulf of Mexico supposedly to clean up the BP oil spill, using the chassis from BRE DNA. It is antibiotic resistant and has spread throughout the world causing catastrophes of unspeakable magnitude, genetic mutations and multiple new simple and complex life forms that have reaped havoc on all of nature. Synthia also evaporated into the air and clouds and rained all over the soil causing all kinds of problems for everything everywhere making all kinds of bazaar life forms.
• http://www.dailymail.co.uk/sciencetech/article-1279988/Artificial-life-created-Craig-Venter–wipe-humanity.html
• http://www.youtube.com/watch?v=cXQhJPdlElY
You-tube:
• http://www.youtube.com/watch?v=7UI0DhcMIwo&feature=youtu.be
Steve Travesty
• http://www.youtube.com/watch?v=4ifbxvHumiU
Some other supporting links, some resulting in blocked information:
• http://www.labome.org/topics/genetic/genome-20311.html
• http://www.latenightinthemidlands.com/profiles/blogs/human-genome-project?xg_source
In short, I am what I always assumed to be an ordinary woman with super extraordinary circumstances. I was the first "Human takings" for the use of biotechnology studies. I was put and anesthesia and used for "Brain and reproductive studies", for alien trade agreements and many other things.
The whole world conspired against me at the seat of world government, The Carnegie Melon Peace Palace. The patents security interests were passed out at the UniProt Consortium in Switzerland. On film, I was raped and mutilated by the removal of a chimera from my right hip and given some twelve lethal injections following the same.
Needless to say, I was never supposed to live through it. The scientists discovered the CCR5 gene with the delta 32 mutations, also known as the death receptor gene in my blood rendering inequality in the distribution of the patents the ultimately resulting in about 2/3 of the world's economy and the most incredible cover-up imaginable. I am of the Byzantium Tribe and my genetic code is expressed as the number of man digitally reflected as 666 and the asset that backs the world's currency.
It was the origin of the transhuman movement as they patented the DNA of man in 2001 resulting preposterous claims of the private ownership of our flesh and blood by other beings. Through bizarre and obscure morphing of man's laws and the blending of fiction with reality. The project ultimately resulted in the legalized use of man and other gifts from Our Creator as commodities and the morphing of the same as the number one equity investment gain and threatening the health, safety and well being of all life.
The time frame from this onset of this round of corruption began at Carnage Mellon in the Netherlands. It was approved by the Geneva Convention in Switzerland. Switzerland is also where the passed out the patents. It was called the UniProt Consortium. The records were released by the Vatican, and signed for by Bill Clinton and Tony Blair and the usurper of my Birth Certificate The gross profits were laundered by the secondary mortgage markets mostly Pacific BancNote Corp, Countrywide Financial Corporation and (Freddie Mac and Fannie Mae), The Vatican, and the Federal Reserve, Prudential insured it. JPMorgan issued the securities, Goldman and Sac started the GeneBanks and the DNA sequencing patent under the name Genentech. I was also privately insured by Prudential. RR Donnelly and many verisimilitudes was the issuer of the security interests. The beneficiaries were designated under the patents at the UniProt Consortium in Switzerland, and the entire thing was done in and under evil spirit, bad faith and unclean hands.
The world's news headlines have been lies to cover this fact up since in a big way since 1970's. It includes Watergate, Whitewater, the privatization of government, the huge banking scandals, Bernie Madoff, 9/11, paper shredding in Chicago and the mobile units sent to every bank, Freddie Mack and Fanny Mae, Savings and Loan scandals, Scooter Libby, Judith Miller, Enron, Halliburton, the Housing bubble, Health care and PATENT PROCTION, BRE-X gold scandal (Canada), the murder of the polish government, the stealing of properties worldwide, the private law enforcement and prison systems, the Non-government organizations, and the social, economic, moral and ethical collapses of man.
Also, the alien trade pacts resulted in science and technologies that have been used as weapons of mass destruction and control. It includes funding for HAARP, DARPA, Blackwater, jet propulsion labs, internet and web technologies, satellite and telecommunications system, computers, medical industries, pharmacopeia, brain studies and bio-technologies, including the technologies and alterations of the DNA and mind control over and in the super soldiers. Also, sources tell me there are thousands or more DD214 in Nevada listed as "EXPIRED MILITARY PERSONNEL" under the name of Cynthia Marie Brewer.
On a good note they acquired the cure for all known diseases and toxins, unfortunately they are patented and making new diseases so they can sell you the remedy, all the way down to destroying our DNA.
The executive order mentioning publicly that we are Human Capital was Executive The executive order mentioning publicly that we are Human Capital was Executive
Order * No. * 13037 * March * 4, * 1997 * (specifically * section * 2 * subsection * ( * b * ) * ).
Prior to this * the * registrations * of * birth * was * secretly * used * in * order * to * create * a * 'Bond' * or * debt * on * each * individual. * Taking * place * since * 1933 * in * private.
PARTICULARS:
January 1995 is when I first started complaining of pressure pain in my back.
Participants and witnesses include:
Prudential Insurance insured the process.
Every social services agency around participated
SSA participated
Congressman http://en.wikipedia.org/wiki/Steve_Horn tie those pieces together!
Steven Horn, Congressman
4010 Watson Plaza Dr.
Lakewood, CA 90712
Secretary: Mary Batista
How often does this happen? The political boundaries were redefined under congressional territories, in my area only. The new territory was made to include my home at the time, changing making my home in LA County part of the Orange County division under congressman:
Dana Rohrabacher http://en.wikipedia.org/wiki/Dana_Rohrabacher
101 Main Street, Suite 380
Huntington Beach, CA 92648
I lived at my father's house at:
2248 Tulane Ave
Long Beach, CA 90815 (Los Angeles County)
Surgeries March 10, 1997, May 28, 1997, November 24, 1997 and December 26, 1997, by:
Dr. Eckardt , et al.
UCLA
19833 La Conte
Los Angeles, CA 90095
Patient number 1218-83-33 5
Assisting physicians March 10, 1997:
Apichat Asavmongkolkwl
Manish Patel
Jon Hernandez
S. Salemoghaddam
Included the Bio diagnoses laboratory – Sept. 1997
UCLA anesthesia Dept.
Many MRI done at Memorial Hospital
Pacific Imaging Center
Referring physicians, and participants include:
Dr. Spencer Memorial Hospital, Long Beach, CA
Renal Medical Group
Memorial Medical Group
Columbia Emergency Medical Center
Dr. Thomas Hendon, Long Beach Community Hospital, Long Beach, CA.
Irradiation done by
Dr. Selch et al.
Radiological science: Leanne Seeger
UCLA Radiology Group
Failed and negligent irradiation studies done by
Dr. Nedzi
Long Beach Community Hospital Radiation Oncology
1649 Termino, Long Beach, CA
Also, Dr. Gobel
Thrown into psych ward by:
Falcone
NORWALK COURTHOUSE
Attorney forced upon me:
Charles Mashburn
14111 Freeway Dr #300
Santa Fe Springs, CA 90670
Detained AND OVERDOSED ECT. At: August 11, 2003 #7799137
LA County jail Twin Towers
450 Bouchette St Main
Los Angeles CA 90013
And
Patton State Mental Hospital: April 14, 2004 to Aug. 2005
3102 e Highland Ave
Patton, CA 92368
• Lethal overdosed by ordered from Dr. Ezra
• I was told Condoleezza Rice signed the original order for overdose, as the Secretary of State at the time, under the Clinton Administration, and formerly the head of both the USSEC and NSA.
Participating psychiatric doctors bearing false witness and absurd druggings, that usually result in chemical lobotomy or death.
Dr. Alb
Dr. Wallstrom
Dr. Lindsey
Dr. Moulder
Los Angeles Psychiatric court refused to participate
Insane teleconference ending in the retired judge pulling the plug of the video camera after the MD. Testified against themselves; resulting in the lethal injection of psychiatric drugs. I think it was a ten year retired judge named
So many drugs were forced on me, I can't recall or name them. I lost my memory, my communication skills and motor skills. Partial list started:
Risperidol, Lithium, Lexipro, Prozac, Lamictal, Abilify,
• Additional proof is in my DNA and the serious mayhem to my body: my butt check is amputated by a professional while I can still walk. The medical records are and were refused, as classified government documents, so there is no record of exactly where my butt went.
• The excuse was that I had a "Desmoid sarcoma in my right hip and thigh. There was no documented evidence that there was such a thing at that time and the name itself is an oxymoron.
• No other doctor in this country would have anything to do with me.
• Procedures and treatments way beyond malpractice and into deliberate insanity while no attorney on the planet would have anything to do with CYNTHIA M BREWER, even with a $1 million bond posted.