Oil Sands Technology Questioned After Series of Leaks Polluting Aquifers
By Cecilia Jamasmie | Mining.com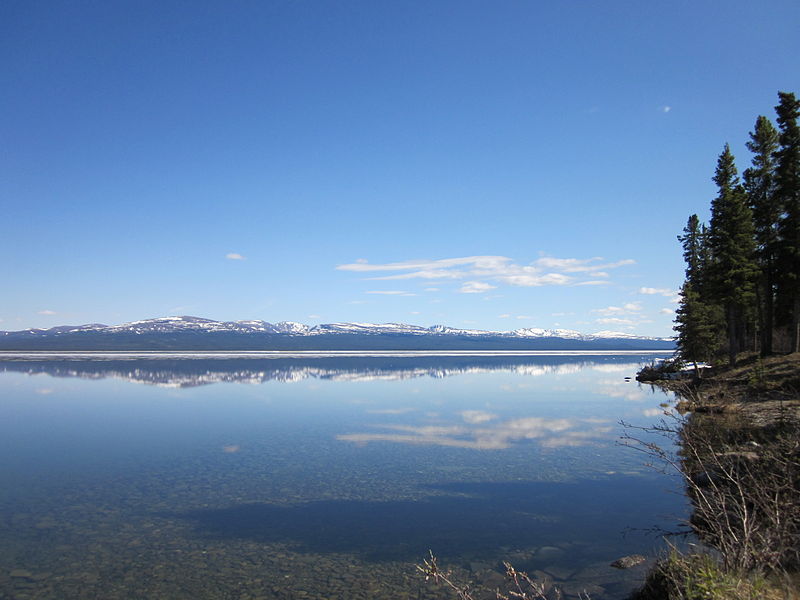 Environmentalists are questioning a technology used by Canadian Natural Resources (TSX, NYSE:CNQ) to extract crude from its oil sands operations in Alberta, following a second leak at the firm's Wolf Lake project, which seriously contaminated an aquifer in late October.
According to Alberta Energy Regulator, a few days after CNRL reported the well break, it discovered elevated levels of hydrocarbons in the aquifer about 10 kilometres away from the firm's Primrose East property.
The Wolf Lake project was using a method called cyclic steam stimulation, which according to Canadian Press, is the same technology that was being used at CNRL's Primrose site during a spill in 2013, where nearly 1 million litres of bitumen leaked into the surrounding area.
Earlier this year the regulator investigated another leak from a CNRL well. The agency said 27,000 litres of crude bitumen were released underground on January 3 at Primprose.
Wikipedia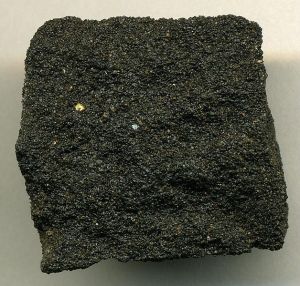 Oil sands, tar sands or, more technically, bituminous sands, are a type of unconventional petroleum deposit.
Oil sand is either loose sand or partially consolidated sandstone containing a naturally occurring mixture of sand, clay, and water, saturated with a dense and extremely viscous form of petroleum technically referred to as bitumen (or colloquially tar due to its similar appearance, odour and colour). Natural bitumen deposits are reported in many countries, but in particular are found in extremely large quantities in Canada. Other large reserves are located in Kazakhstan and Russia. The estimated worldwide deposits of oil are more than 2 trillion barrels (320 billion cubic metres); the estimates include deposits that haven't been discovered. Proven reserves of bitumen contain approximately 100 billion barrels, and total natural bitumen reserves are estimated at 249.67 Gbbl (39.694×109 m3) worldwide, of which 176.8 Gbbl (28.11×109 m3), or 70.8%, are in Alberta, Canada.
Video: Tar Sands Oil Extraction – The Dirty Truth
Environmental devastation of the land, water, and air – the largest industrial energy project in the world is extracting crude oil from bitumen found beneath the pristine boreal forest of Alberta, Canada. Effecting a land mass equivalent in size to Florida or England, Both industry and government are putting money before the health and security of its people and the environment.
Tar sands take 3 barrels of water to process every barrel of oil extracted. Ninety percent of this water becomes so toxic that it must be stored in tailing ponds. Unfortunately these ponds regularly leach pollution into the third largest watershed in the world.
Water depletion, exploitation, privatization and contamination has become one of the most important issues facing humanity this century. Check out my other video on water issues: http://www.youtube.com/watch?v=XMmpg3… and see my other videos to learn about the dark side of fossil fuels.
To learn more about tar sands, be sure to check out the featured film sources listed below. Find out more about what you can do and how to support the film makers.
Crude Sacrifice
http://www.crudesacrifice.com/
Dirty Oil (available to watch online)
http://www.youtube.com/watch?v=jA_BBG…
Downstream — (available to watch online)
http://www.babelgum.com/3015242/downs…
H2Oil
http://h2oildoc.com/home/
Petropolis
http://www.petropolis-film.com/
Check out a new promising technology to eliminate tailing ponds:
http://www.gizmag.com/ionic-liquids-u…
Tar sands development can be minimized by blocking development of pipelines, such as Keystone XL, that carry the sludge of this incredibly polluting energy project. Tell Canada to clean up this mess and join with Bill McKibben and Josh Fox and let your voice be heard.